Rubber Stamps
---
Zetti has undergone a face-lift.
Our latest

catalog is available here.
Below, you will find one of our old catalog.
These images are not available at this time. We may be offering them
on a limited basis in the future.
We will be bringing a few grab-bags of old images to the shows.
---
Here is the old catalog: Click on the dog below to go to the online images.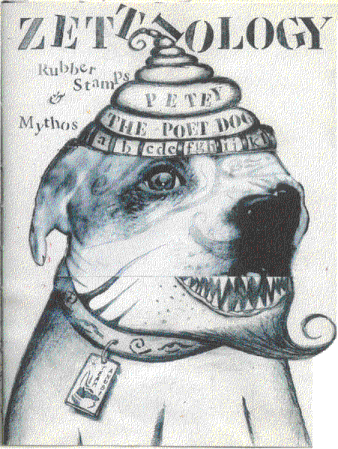 Images derived from unearthed Zetti artifacts can be obtained by purchasing our Catalog. The images have been transformed into rubber stamps and are available on deeply etched red rubber.
The stamps are sold "unmounted" only.
We do not wholesale at this time.
We ARE an "Angel" company.
We accept Mastercard / Visa / Discover and cash, checks, and Paypal.
CONTACT INFORMATION:
ZETTIOLOGY RUBBER STAMPS & MYTHOS
PO BOX 3329
Renton, WA 98056
FAX: 253-638-6466
Email: Zettiologist@hotmail.com