This is a small 3" X 4" journal with a wood-burned cover. It has 100 pages made from a
very smooth and thick 140# hot press watercolor paper, perfect for collage, paint, pencil, etc..
It is approximately 1 1/2" thick and is perfect for those occasion when you need a small journal to put in your pocket.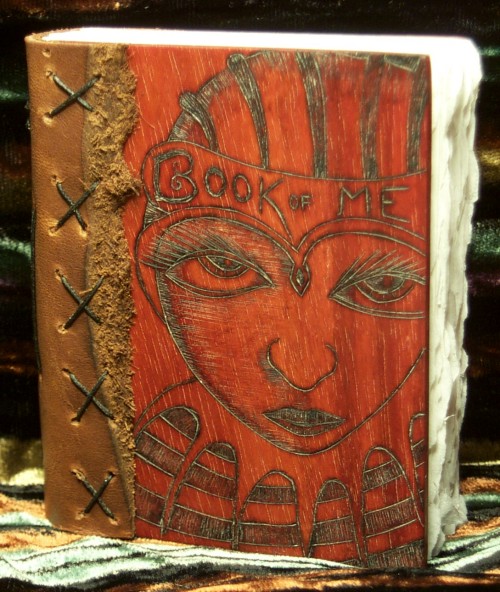 This journal is for sale: $225.00 plus $5.00 shipping. Email me if interested.
Copyright 2001 Tracy Vaughn Moore